"Jennifer...This is Genius" featuring Malia and her art. January 2011 on Berkeley Community Media BETV. www.betv.org
***Malia appeared in a later episode as the host(not pictured).
Julie's Tea and Coffee Alameda, CA, February 2011
Click on the image below to read more about this event.
---
---

2013

A poem by Malia Bush was published in the Saturday Poetry Series
---
---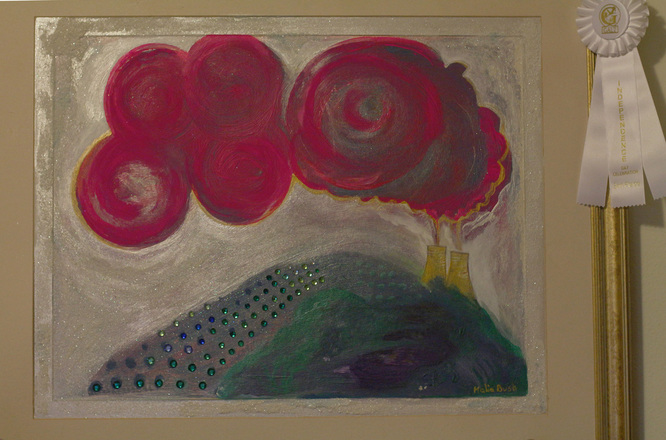 2014


Living near Rancho Seco has inspired Maila to paint a series based on nuclear power plants. There are already more than ten paintings in the series, and growing. Most of them glow in the dark.They were designed to look organic in a beautiful, but ironic way.

This painting won third place in the Galt Independence Day Community Art Show.
It was featured on the local news, as part of the Galt Festivities, which included a parade, a running race, and a festival.



"As I got out of my car to go to the art show, a random song was being performed by a live band. It was a 90's song that I had coincidentally been jamming to all week on my bongos." Malia Jeanne


---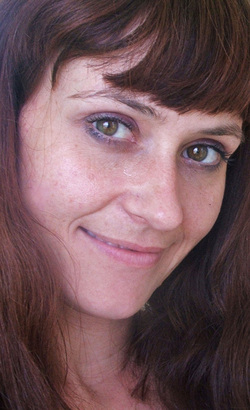 Thank You!!


Thank you to everyone who has supported me throughout the years: my parents, sister, the Bruce's, Joe and Danny, Catherine, Sivan, Holly, Micheal, Rhett, Tony, my monster models, my fellow bay area artists, my Outback ex-coworkers, and my friends.

A special thank you to my life partner Rich Bruce. He helped me produce my art shows, as well as MC'd the Monster Mash. He is a fantastic husband, talented musician, beautiful poet, and the most amazing person I have ever met. I treasure your love and support more than anything. It is truly a pleasure when we shoot together. You are an amazing photographer, and so much fun to be around. You compliment and complete me. I love you.


---